Intercollegiate Dressage Association's Objective

The Intercollegiate Dressage Association (IDA) is a national organization. IDA offers organized competitions and the opportunity for students to make dressage part of their college experience.
IDA is affordable and fun with established teams on the East Coast, West Coast, and in the Midwest and Canada. College students interested in dressage are encouraged to start teams at their schools. IDA provides support for new teams through regional leadership and assistance grants.
Regional competitions lead to the National Championships each year. Riders may compete as a collegiate team or as an individual riding tests from the USDF Introductory Level through First Level. Dressage Seat Equitation and Quiz Challenge are also offered throughout the year leading to the National Championships in April.
If you are a new team registering for the first time, please have your coach register first and register the team. NEW TEAM
If you are re-registering an existing team for this competition year please have your coach click here EXISTING TEAM
Student riders can only register or re-register after the team has been created on our website.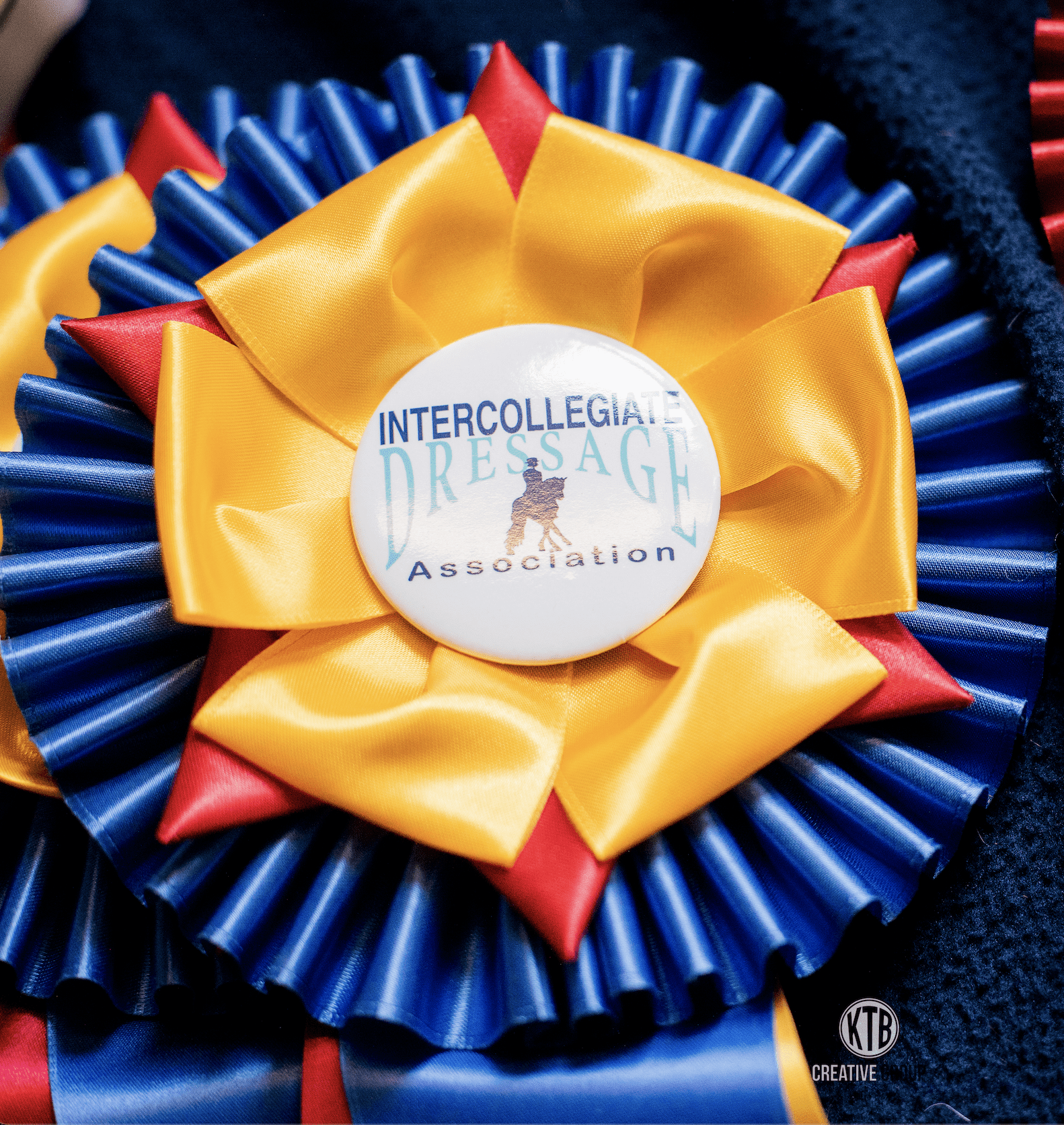 The mission of IDA is to introduce students to the equestrian discipline of dressage and to foster continued development, understanding and appreciation in the art of dressage through organized student competitions and educational opportunities. IDA's main functions are to promote the sport of dressage and to establish and enforce IDA rules and policies.
At IDA shows collegiate riders in teams of four, compete at Introductory Level (Intro A & Intro B), Lower Training Level (Intro C & Training Level Test 1), Upper Training Level (Training Level Test 2 & 3), and First Level. Host colleges provide the horses used during competitions which adds to the challenge and sportsmanship of the competition. The IDA is divided into regions for the purpose of intercollegiate competition, and individual and team points are earned towards regional standings and qualification for national finals.
IDA is affiliated with the United States Dressage Federation and adheres closely to the US Equestrian Federation rules. IDA is funded by member dues, contributions and sponsorships.
Intercollegiate Dressage Association (IDA) members, including riders, coaches, officials, and volunteers must conduct themselves in a sportsmanlike manner, and are responsible for their actions in competitions, going to and from competitions, and while at areas hosting competitions. Members are responsible for adherence to IDA competition rules and procedures. In all equestrian sports the well being of the horse shall be above the demands of trainers, riders, owners, organizers, sponsors or officials. In the interests of the horse, the fitness and competence of the rider is essential. All riding and training methods must demonstrate respect for the horse as a living entity and may not include any techniques considered to be abusive or overtaxing of the horse's ability or fitness.
NOTE: Anyone may approach the steward or show management to report violation(s) to the IDA Code of Conduct. Unsportsmanlike conduct may result in disqualification from an event, loss of points earned at the event and possibly prevent participation at future IDA events at the discretion of show management, show steward and/or IDA Board.