IDA Coaching Awards Benefits to Coaches and Riders
By: Alice Oakley
Tucked away at the end of a road, just outside of Winston-Salem, North Carolina you will find Hidden K Stables. Technically, it is in the sleepy community of Pfafftown that consists of a post office, a grocery store, and a handful of restaurants. There is not a tack store within miles. The soil is red clay and if you blink you will miss the small white sign on the side of the road telling you it exists.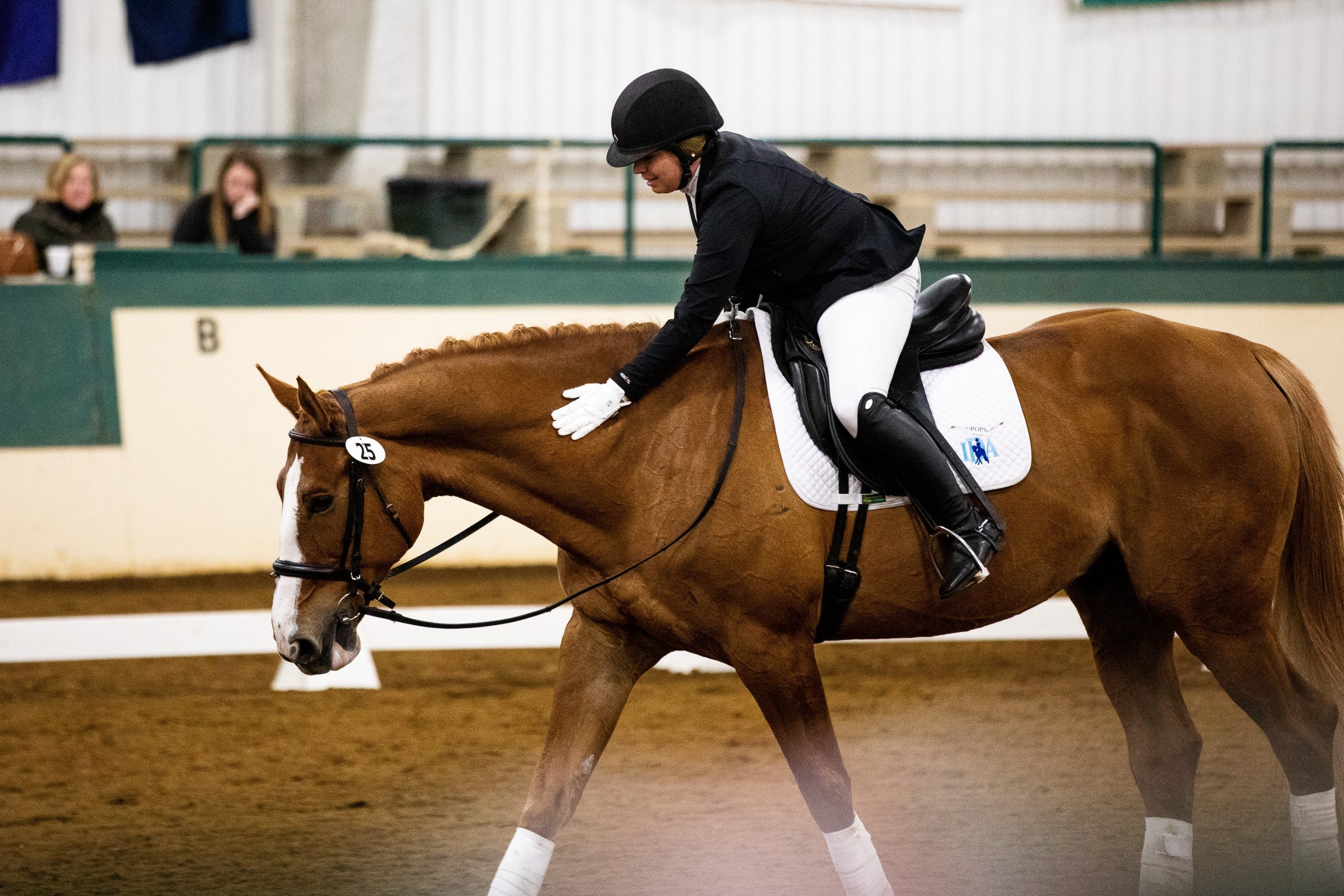 It's not the place you would expect to find a multi-dimensional barn that is owned and operated by BHS (British Horse Society) qualified riding instructor and trainer Michelle Hargreaves but that's where she is. It's not the kind of place you would expect to find quality horse boarding & care, training, riding instruction, but no doubt about it, you will find it there.
When you pull up the driveway and into the gravel parking lot, you will see a range of horse trailers, barns, buildings and riders. As the home of the Wake Forest University Equestrian Team, Hidden K Stables is thriving.
Miss Michelle (as the riders call her) didn't set out to become the IDA coach at Wake Forest, but has found the benefits are exponential. "As a trainer, it's important to keep things fresh and grow your barn. Being an IDA coach helps me do that."
Growing the Barn Community
The barn family at Hidden K Stables has the usual clientele with a twist. There are young riders in love with ponies and all things horses, older riders who are getting back in the saddle, and then there are the college kids. Having the IDA riders around creates an "older sister" vibe that is mutually beneficial. The young riders get to see what riding looks like at the college level and the older riders benefit from their horses getting some free rides. The college riders come from all over the world and bring different backgrounds and passions to the barn. Some are saddle seat riders or have a background in hunters, but by joining the IDA team, they get to explore a new passion in the horse world.
The benefits are not just the permanent barn community. The riders themselves easily tell you why the teams are important to their own personal growth. "Being on the IDA team taught me a whole new discipline. I learned a new way to ride and the skills I am learning carry over into real life," says Victoria Latham, a former IDA team member who decided to continue riding at Hidden K after graduation. She says having access to a riding team gave her an outlet while in college. "If I hadn't had that escape and friend network, college would have been even more difficult." The leadership skills Victoria has gained are also an organic way to add to her resume as she moves beyond college.
Having the IDA riders in the barn has also provided much needed free help with summer camps and other barn needs. Junior riders at Hidden K report they like having the helpful hands around the barn and that they look up to the IDA riders. "They give a different perspective. I like that."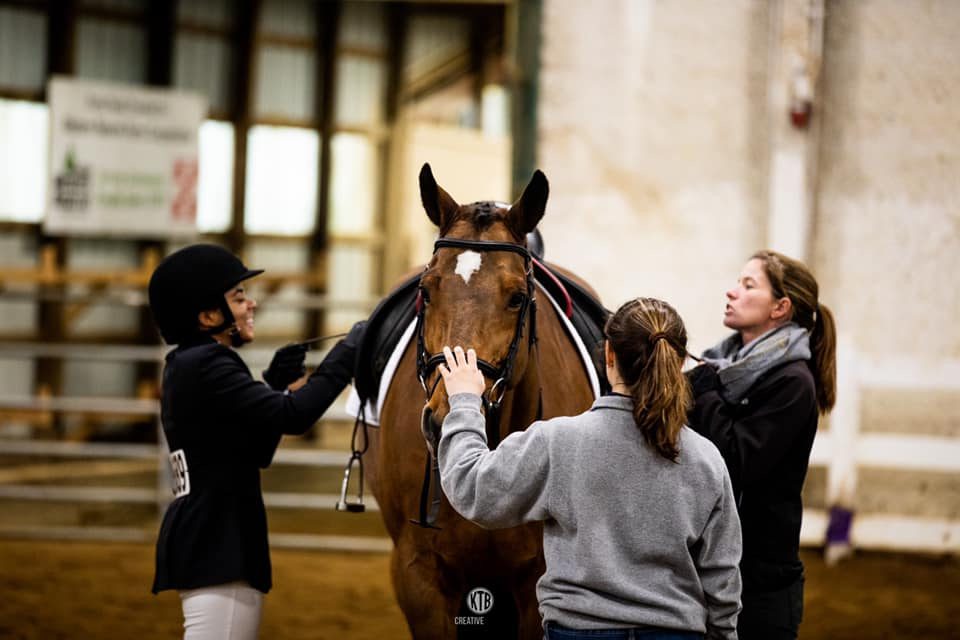 Getting Started
Miss Michelle offers advice for anyone who wants to get started:
Reach out to an IDA regional representative- www.teamdressage.com
It's ok to start small. Three to four riders make a team.
Pay the membership fee. Some universities will cover this since it is a team sport.
Go observe at least one IDA show prior. You can bring your team!
Warm up with a coach already in IDA. This is a great way to bridge into coaching.
Growing as a Trainer
Miss Michelle says she loves the access she has as an IDA coach and the ways she has been able to evolve. "I get to bounce ideas off other coaches, I have been able to travel to IDA Nationals, create connections to network within the industry, and observe how other people work with my horses." When she returned from the UK, she missed teaching at the higher levels and working with IDA helps with that.
When new riders are seeking lessons, being associated with the university has been powerful. "I get some credibility from people who are shopping barns. With parents, they like that I am already working with students and Wake Forest University is a well-respected part of our community here. In fact, some of our barn families are employed by the university." Dr. Lia Erickson is Wake Forest Medical School alum, a parent of a rider and also a rider herself at Hidden K. "As a parent, I love having examples of what riding looks like as you move through phases of your life."