Mecklenburg's "Fleeting Moment" Program Cover Will Be Showcased At IDA Nationals
The Cover of the 2022 Theraplate IDA National Championships Program features the piece "Fleeting Moment," completed by Wesleyan College senior Audrey Mecklenburg. Always the kid drawing in class as a young student, Audrey decided to focus on art as a career after attending a formal art class in high school. While finishing a major in studio art with a minor in early childhood education, Audrey also runs Mecklenburg Studio, working as a professional artist focusing on acrylic painting, photography, and sculpture.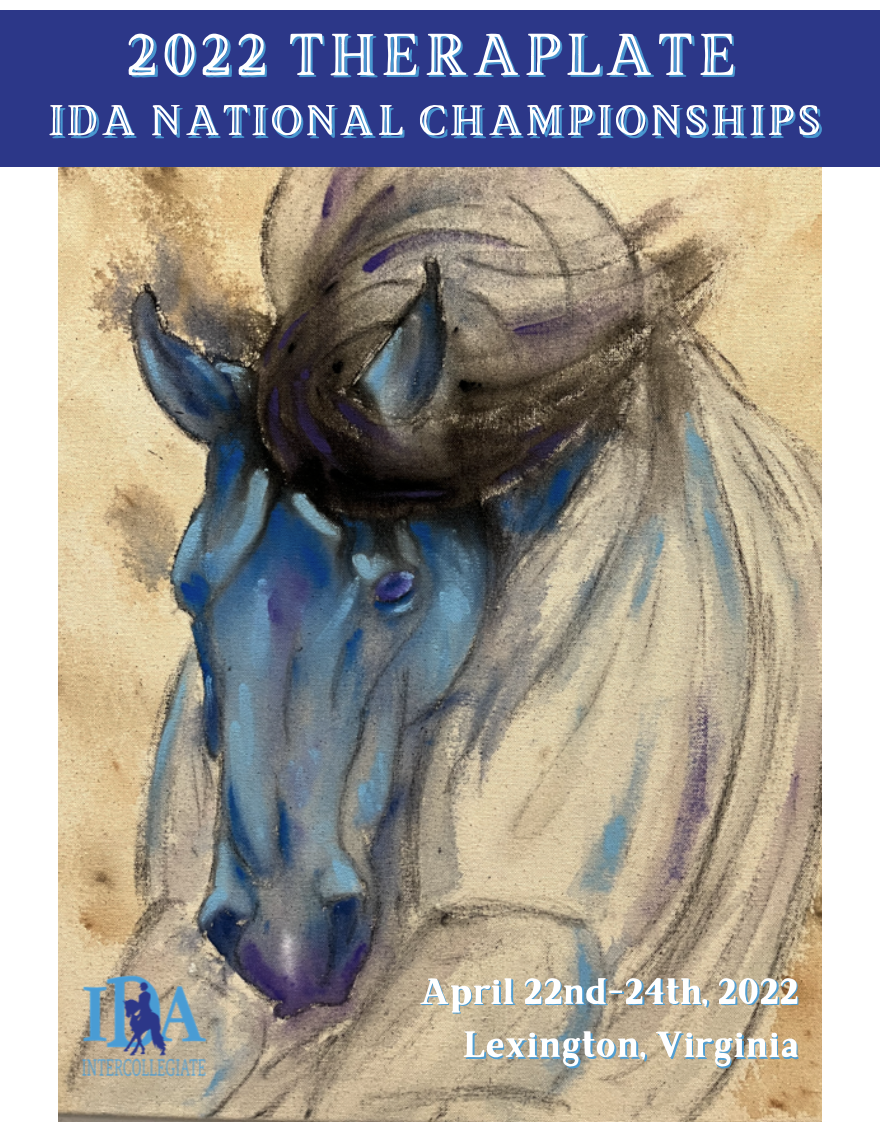 Audrey has experience in the equine industry as a camp counselor, working student, and horse show and sales photographer. Audrey has been a member of the Intercollegiate Horse Show Association since 2018 and a member of the Intercollegiate Dressage Association since 2020.
Audrey's most recent collection of pieces, "Spirit of the Horse," can be seen at the Wesleyan College Senior Studio Art Exhibition from April 12, 2022, to May 4, 2022.  "I am exploring the spirit of the horse through a deeper context rooted in my own experiences, beliefs, and emotional connection with horses," Audrey explains. "In this collection of work, I want to convey a sense of empathy, emotion, healing power, and spirit horses bring to humans. I do not want to paint or sculpt or photograph a horse; any artist could do that. I want to capture a feeling, a moment in time in which the viewer can get lost in."
For more of Audrey's work, visit https://mecklenburgstudio.squarespace.com/.